The Environmental Film Festival Australia (EFFA) invites audiences to join them on a filmic journey across the globe and 'Out of this World' from 29 October to 8 November across free and ticketed events presented entirely online.
As we navigate our way through the Covid-19 pandemic we are propelled towards thinking more critically about the future of community, the urgency of climate change and the prospects of a more sustainable earthly existence. The EFFA seeks to unite people from around the world in a fusion of science, technology, philosophy and art through the presentation of an inspiring program of film, animation, discussion and one-off events, which draw on the knowledge and creativity of environmental experts, artists and community organisations.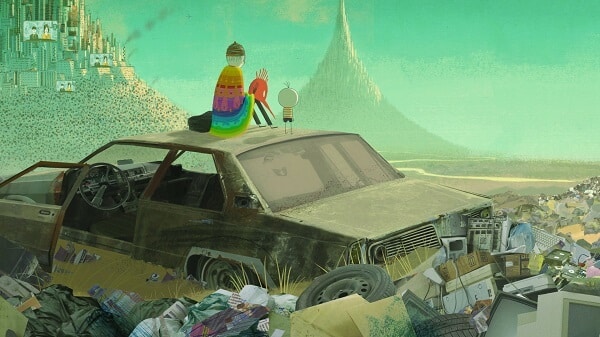 "Given the current social climate, with 'Out of This World,' the team at EFFA have worked hard to program a festival that foregrounds stories of resilience and hope. With COVID at the front of everyone's minds, we hope to inspire people to begin thinking outside of their immediate environments; to think globally (or perhaps even intergalactically) and to consider how we might be able to navigate a way through this and other future ecological challenges, towards a brighter future, together," says Festival Director Nathan Senn.
'Out Of This World' launches into the digital arena at 6.30pm on Thursday 29 October with a Welcome to Country and brief introduction from Senn. You can pre-order your booking for this free event here. At 7pm keynote speaker Dr Lewis Dartnell astrobiologist and author of The Knowledge: How to Rebuild Our World from Scratch will be discussing the fundamentals of the world we live in, accompanied by a live text-based Q&A with viewers. Followed by the screening of director and writer Olivier Babinet's Poissonsexe (Fishlove), a sci-fi romantic comedy. Watch the trailer and book your tickets here.
The EFFA film program includes the Australian premiere of Echoes of the Invisible created by director Steve Elkin over 11 years. This documentary film follows the life-changing pursuits of six explorers; a blind man, an artist, a journalist, astronomers, physicists and monks all seeking to achieve counterbalance in their lives. Spaceship Earth by Matt Wolf tells the true story of eight men and women visionaries who in 1991 quarantined inside a self-engineered replica of Earth's ecosystem called BIOSPHERE 2. Although the two-year experiment was deemed a cult by critics, the extraordinary experience presents a tale of caution and on the other hand offers hope for the possibilities of reimagining new worlds.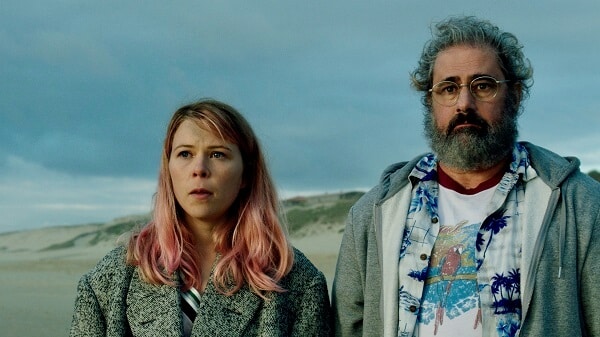 Austrian video artist Ralo Mayer presents Extra-Terrestrial Ecologies (Retroflectors: the astronaut, the robot, the alien) a film essay exploring the intersections of technology, space and ecology, looking at our complex cultural engagements with environments near and far and those we can only imagine, watch the trailer here. The documentary titled The Other Side of Mars directed by media artist Minna Långström presents a visual journey across the spectacular landscapes of Mars, click here for a preview. Meat the Future by Liz Marshall explores the impact of greenhouse gases created in the production of animal agriculture for human consumption and seeks to find solutions to the problem through food science; growing real meat from animal cells with investment from big business and food giants for the development of sustainable alternatives.
The animated masterpiece O Menino e o Mundo (Boy and the World) by Brazilian artist Alê Abreu will captivate viewers of all ages in a riot of colour and sound in a cinematic journey across urban, industrial and other landscapes of the modern world through the eyes and curious wonder of a young boy named Cuca. Don't miss this award-winning adventure film, play the trailer and make your booking for the free screening here. Reimagining Landscapes on Friday 30 October at 6pm will draw viewers into critical conversation about the environment and the future; themes of speculative fiction, post-apocalyptic survival, Aboriginal astrology and space technology for climate management and environmental disaster will unfold. Speakers: Prof Alan Duffy, Karlie Noon, Richard Geddes, Claire G. Coleman (TBC).
Join Nornie Berno for the Mabu Mabu Workshop on Sunday 1 November at 2pm and learn how to cook Sabee Dombois – dumplings with fried green bananas. An EFFA-edition Mabu Mabu hamper of ingredients will be available for pre-order purchase. Click here for more information. This event will be followed by a live Mabu Mabu: Rethinking Food Systems Panel on Tuesday 3 November at 6.30pm. Nornie Berno, Erica Hughes and Tish King want to know, what you think our post-COVID-19 food system should look like? Book here.
On Friday 6 November at 7pm The Biospheres and Biosphereans panel explore ideas for reimagining worlds that make up a vision of humanity expanding into the wider universe with reflection on the earlier mentioned doco Spaceship Earth. A series of three mini lectures led by Ralo Mayer, Tyson Yunkaporta and PLUGINHuman will engage viewers in 'alien perspectives' and the Anthropocene in the presentation of Radically EFF'd: Through the Extraterrestrial Lense, available from 12am on 29 October for the duration of the eleven-day festival. More information and ticket bookings here.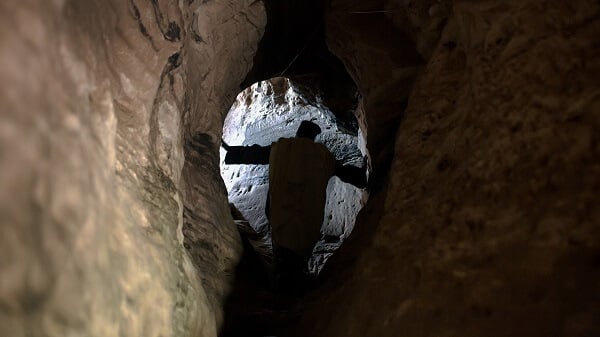 There are a range of thought-provoking and futuristic ideas to engage audiences in a deeper understanding of the issues surrounding the urgency of climate change in the EFFA program. We have to ask ourselves what the landscape of human society will be like if we don't take meaningful action?
With an optimistic vision for the future Senn shares, "While some wish to imagine futuristic colonies on faraway planets as the best future for humanity, we hope to use the festival as an opportunity to look at technology, philosophy and art, as well as science/speculative fiction, to re-imagine what is still possible here on Earth and to learn how we can best conserve and protect this amazing planet that we find ourselves on. Collectively, while all these films impress the urgency with which we need to respond to our most pressing environmental challenges, they also indicate that there is still hope for us to make the world a beautiful, habitable place for future generations, if we're able to take action now."
Visit the EFFA website to explore the full program of on demand film screenings. Ticketing, festival passes and concessions are outlined here. All kids activities are free and a range of new events will be added to the program soon. Stay tuned! EFFA will spill over into 2021 with three more mini seasonal festivals launching in January, April and June. Follow EFFA on Facebook and Twitter.