'Skin Deep' is a new exhibition at the National Art School, Sydney which considers tattoos as a celebration of queer identity. The show is open Friday 19 February and will be on view until 7 March 2021.
Terese Casu has curated a collection of large photographs and welcomed performance and experiential elements to explore the history and meaning of tattoos in the LGBTQI community. For those who have been labelled 'other' tattoos have been an important component of claiming, displaying and being proud of one's identity. Together the artworks, as well as dance and music will introduce us to intimate stories.
As NAS suggests the LGBTQI community has a complex relationship with tattoos, for example when it was deemed illegal to be 'out' some tattoos acted as a signal or code to either political or personal messages. Defying authority was and arguably still is a key element of the art.
Fashion photographer WADED visualises this beauty and rebellion in her portraits. Geoff Ostling is one of several intriguing subjects she depicts, Ostling is renowned for his full body of tattoos and desire to bequeath his skin to either MONA, the National Museum of Australia or the National Gallery of Australia, a collection which holds many works by artist eX de Medici who has contributed to building the artwork on Ostling of queer symbols such as bears, a red ribbon and pink triangle as well as an abundance of blooms like waratahs, orchids and azaleas. Akashi and Basjia are also pictured by WADED, they are part of House of Silky, a ballroom collective that celebrate one another like a second family in the midst of performance, fashion, beauty and cultural expression.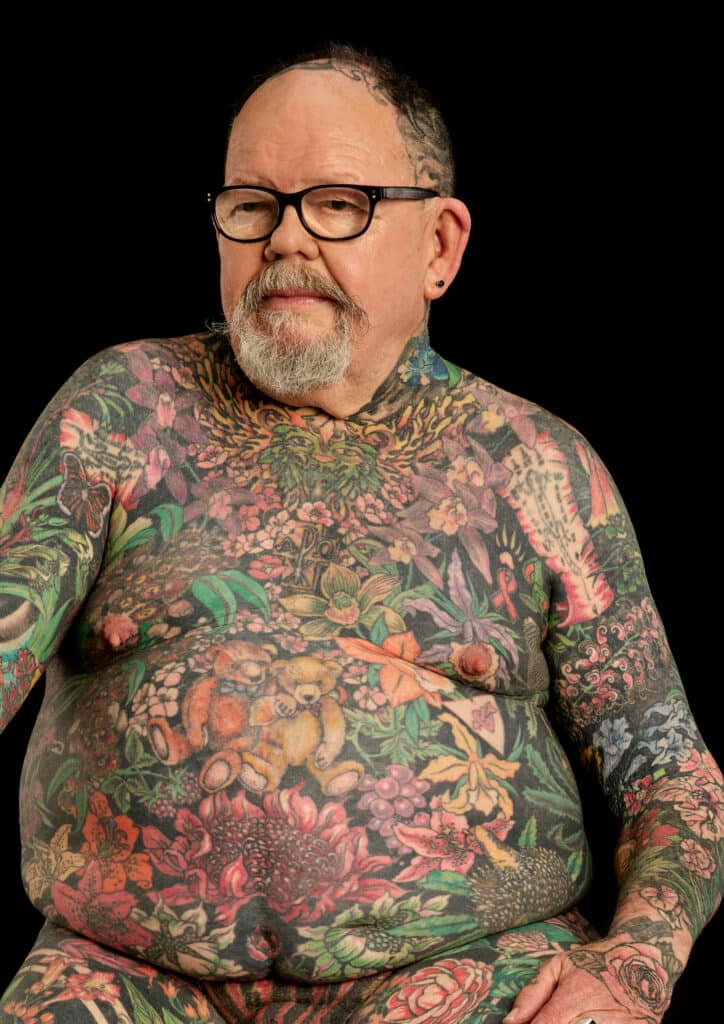 Gallery-goers from the LGBTQI community are encouraged to contribute to an interactive installation that will develop as a wall of images and words drawing out the story behind your first tattoo. You can also move outside the gallery space to discover an installation titled 'Between Good and Evil' in the original prisoners tunnel by NAS student Stefania Riccardi which is based on the tattoos of female prisoners at Darlinghurst Gaol.
In the Cell Block theatre you are invited to experience the 'Skin Deep performance' which will include a dance choreographed by Meryl Tankard that gradually reveals the artists Basjia Almaan, Blake Lawrence, Shamen, Diana Popovska, Tommy Misa, Geoff Ostling and aerialist The Amazing Ari's tattoos and therefore their personal journeys while The Song Company performs arias of unrequited love. This event is in the evenings, ticketed and on view 19, 20, 21, 26, 27, 28 February.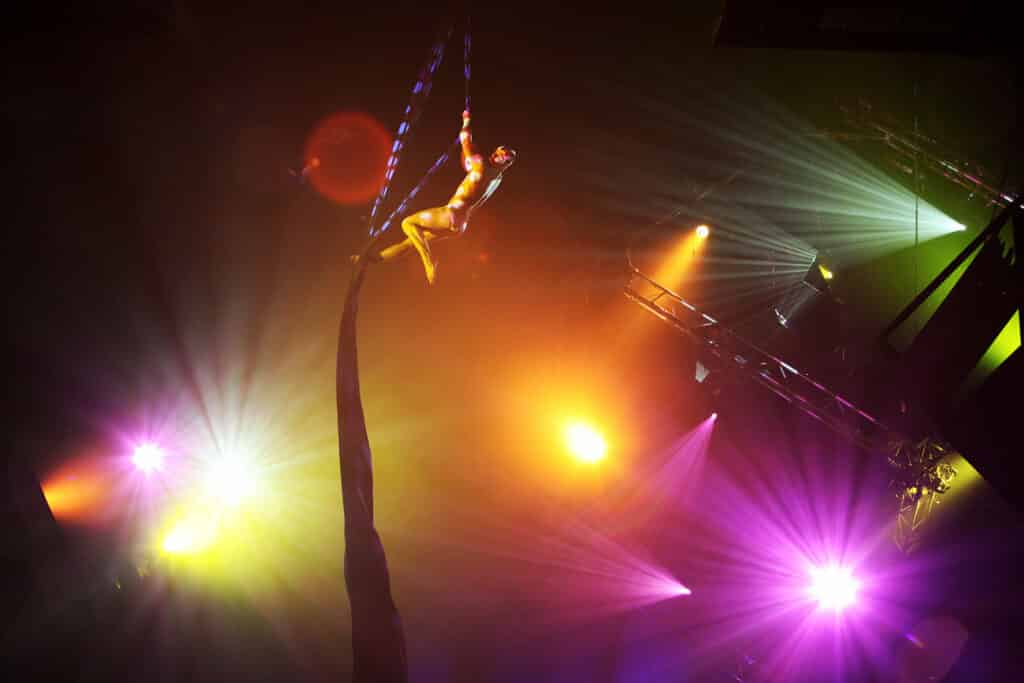 Interested viewers are advised there will be body nudity as part of the exhibition and performances.